Heal Your Body With Food!
Want a healthier and longer life free of common diseases and conditions? Your best line of defence, as well as offence, may line up in the kitchen. Making a switch to the right foods can reward you and your family with great health benefits and turn back the clock on aging. HealWithFood.org provides condition-specific nutrition guides (see the blue menu on the left) as well as general healthy eating tips to help you make that switch.
SUPERFOOD of the week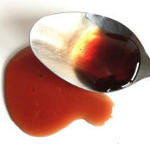 Next time you run out of honey, look for raw buckwheat honey at your local grocery store. This dark-colored, strongly-flavored superfood has been shown to suppress cough more efficiently than a common over-the-counter drug. It also has more antioxidant power than most other honeys. For details, check out the article Health Benefits of Buckwheat Honey.
SMOOTHIE of the week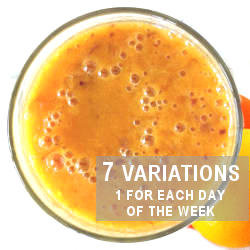 Zesty Ginger, Carrot and Orange Smoothie
This week's smoothie recipe pairs fresh carrot juice and sweet oranges with zesty ginger to create an invigorating smoothie that will make your taste buds sing. Ground flaxseed, rich in anti-inlammatory omega-3 fatty acids, is added to the mix to further boost the nutritional value of this power smoothie. Click on the link below to view the complete ingredient list and instructions, as well as the beloved Tweak It! box which allows you to create a new variation of the basic recipe for every day of the week!
KITCHEN GADGET of the week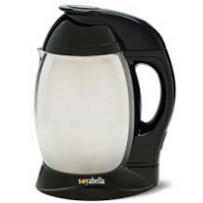 Automatic Nut & Almond Milk Maker
If you regularly drink almond milk or other nut beverages, you may be able to save a lot of money by making your own drinks in an automatic almond and nut milk machine (such as the Soyabella pictured here). Sure, you will have to initially shell out some cash to get a good almond milk machine, but if nut milks are an important part of your family's diet, this ingenious little gadget can prove to be a great investment in the long term. And the great thing about these machines is that you won't have to waste any food: the leftover pulp that is created during the extraction process can be incorporated into everything from smoothies to cookies (you'll find plenty of recipes on the internet). To learn more about these ingenious kitchen gadgets, check out this week's special feature:

Quest for the Best Nut & Almond Milk Maker
BOOK of the week

Honey for Health & Beauty: Over 75 Recipes, Remedies and Natural Treatments
Lauren Feder, a recognized physician and an expert in holistic health, has distilled her knowledge into an inspiring book for all honey-lovers. Featuring over 75 honey-based recipes for better health, beauty and nutrition, Cooking Well: Honey for Health & Beauty is all you need to harness the healing powers of the precious gift of honey bees. To order a copy of this isnpiring book, head to

Amazon.com or visit

Amazon.co.uk.