Heal Your Body With Food!
Want a healthier and longer life free of common diseases and conditions? Your best line of defence, as well as offence, may line up in the kitchen. Making a switch to the right foods can reward you and your family with great health benefits and turn back the clock on aging. HealWithFood.org provides condition-specific nutrition guides (see the blue menu on the left) as well as general healthy eating tips to help you make that switch.
SUPERFOOD of the week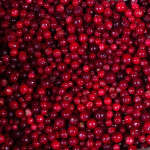 In Scandinavia, lingonberries enjoy a long history as both food and medicine. Also known as cowberries, these tart berries can be eaten raw or they can be processed into lingonberry jam or syrup. The health benefits of lingonberries have been attributed to quercetin, proanthocyanidins and a number of other phytochemicals found in these superberries. For details, see Health Benefits of Lingonberries.
SMOOTHIE of the week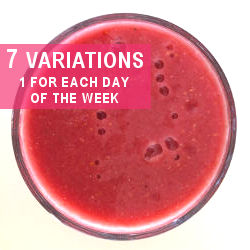 Invigorating Pomegranate Smoothie with Dried Lingonberries
This smoothie recipe pairs red grape juice and banana with the more exotic pomegranate arils and dried lingonberries to create an invigorating drink that's supercharged with healing properties (in laboratory studies, lingonberry and pomegranate extracts have been shown to possess anti-cancer, anti-bacterial and antioxidant porperties). Click on the link below to view the complete ingredient list and instructions, as well as the beloved Tweak It! box which allows you to create a new variation of the basic recipe for every day of the week!
KITCHEN GADGET of the week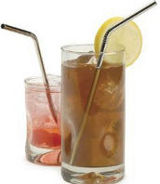 Non-Plastic Straws: Eco-Friendly and Healthy
With the growing concerns about the harmful effects of plastic on both the environment and our health, plastic-free alternatives to common products normally made of plastic are popping up in the stores. One of the most intriguing examples is the emergence of non-plastic drinking straws. Made of glass, all-natural bamboo or stainless steel (such as RSVP International's straws shown here), reusable alternatives to regular drinking straws are both eco-friendly and healthy as they are naturally free of potentially toxic chemicals such as BPA (bisphenol A) and phthalates. To learn more, check out this week's in-depth article:

Non-Plastic Straws - The Healthy Alternative
BOOK of the week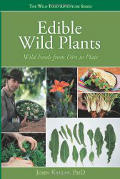 In this authorative guide, one of America's most recognized experts on edible wild plants, John Kallas, provides
invaluable information for anyone looking to incorporate wild plants into his or her diet
. In addition to helping the reader identify some of the best wild salad greens out there, this compelling book features revealing nutrient tables comparing wild foods with domesticated greens, information about the best harvest time, as well as tips on how to prepare edible wild greens. A real treasure trove for salad aficionados, Dr. Kallas' book is available from
Amazon.com

and
Amazon.co.uk

.