Heal Your Body With Food!
Want a healthier and longer life free of common diseases and conditions? Your best line of defence, as well as offence, may line up in the kitchen. Making a switch to the right foods can reward you and your family with great health benefits and turn back the clock on aging. HealWithFood.org provides condition-specific nutrition guides (see the blue menu on the left) as well as general healthy eating tips to help you make that switch.
HEALTH FOOD of the week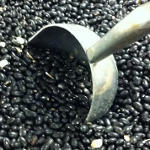 Pinto beans are the most common bean variety in the United States, but black beans are also worth befriending. A study that assessed the antioxidant activity of 12 common varieties of beans found that black beans have more antioxidant activity than other beans. But that's hardly their only health-enhancing property! To learn all about how this unassuming legume can protect your health, see Health Benefits of Black Beans.
SMOOTHIE of the week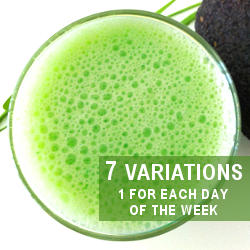 Spinach, Avocado and Pineapple Smoothie
This 'ACE' vitamin smoothie pairs fresh baby spinach, which is loaded with pro-vitamin A, with refreshing kiwifruit – packed with vitamin C – and creamy avocado – supercharged with vitamin E. Pineapple juice adds sweetness to the mix. Click on the link below to view the complete ingredient list and instructions, as well as the beloved Tweak It! box which allows you to create a new variation of the basic recipe for every day of the week!
KITCHEN GADGET of the week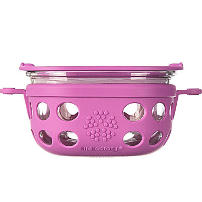 Silicone-Encased Glass Lunch Boxes – Portable and BPA-Free
Meet Lifefactory's silicone-protected glass lunch boxes (pictured on the right and available through Amazon here)! They are durable, dishwasher-safe, BPA-free and heat-resistant, and they come in a number of colors, from cute pink and vibrant orange to stylish gray and attractive green. Made of tempered glass and protected by a durable and easy-to-hold silicone sleeve, these food storage containers are perfect for taking a healthy meal to work or school, or for storing leftovers from lunch or dinner. To learn more about these eco-friendly new-generation lunch boxes, check out this week's special feature:

Silicon-Protected Glass Lunch Boxes
BOOK of the week

The Great Vegan Bean Book
The Great Vegan Bean Book, created by bestselling cookbook author Kathy Hester, is the definitive cookbook on beans. Kathy's mouthwatering recipes range from quintessial bean dishes such as stews and chilis to 'bean-a-licious' desserts, snacks, and breakfast dishes. Thai Sweet Potato Bean Stew, Lemon Coconut Chickpea Muffins, Four-Layer Bean Dip, and Ginger Red Bean Popsicles are just a few of the over 100 mouthwatering recipes included in this vegan cookbook. Hester also provides a wonderful primer on cooking and using different types beans, as well as tips on how to make beans more digestible. Most of the recipes included are either naturally soy- and gluten-free, or include soy- and gluten-free options. Check out the offer and reader reviews here (

US residents) or here (

UK residents).