Heal Your Body With Food!
Want a healthier and longer life free of common diseases and conditions? Your best line of defence, as well as offence, may line up in the kitchen. Making a switch to the right foods can reward you and your family with great health benefits and turn back the clock on aging. HealWithFood.org provides condition-specific nutrition guides (see the blue menu on the left) as well as general healthy eating tips to help you make that switch.
SUPERFOOD of the week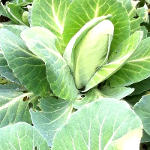 Not only do collard greens make a delicious side dish when sautéed, these tasty greens are also good for you. Many of the health benefits of collard greens are derived from the their high vitamin K content, but also other nutrients – such as carotenoids and calcium – contribute to the health boosting properties of this unsung superfood. To learn more, read the article Health Benefits of Collard Greens.
SMOOTHIE of the week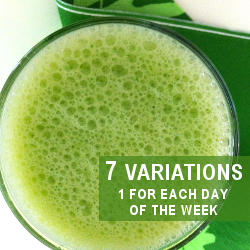 Creamy Avocado and Apple Smoothie Featuring Maca Powder
This smoothie recipe pairs green apple and refreshing kiwifruit with creamy avocado and orange juice to create a luscious and nutrient-packed smoothie. Maca powder, made from the nutritious root of a Peruvian plant commonly known as maca, is used to further improve the nutritional profile of this creamy concoction. Click on the link below to view the complete ingredient list and instructions, as well as the beloved Tweak It! box which allows you to create a new variation of the basic recipe for every day of the week!
KITCHEN GADGET of the week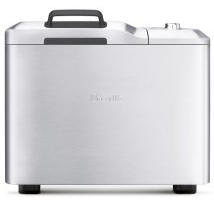 Bread Machine with a Customizable Program
Modern bread machines are a far cry from the first automatic bread makers that hit the shelves in the 1980s. These modern all-singing, all-dancing kitchen appliances feature everything from pre-programmed gluten-free cycles to marmalade modes, and some of the latest bread makers – such as the Breville BBM800XL pictured here – even allow you to program your own customized cycles! Perfect for experienced bread maker users and bakers who like to develop their own recipes, bread machines with custom cycles are also great for rye and spelt bread fans as the user will be able to adjust the cycle to better meet the kneading, rising and baking requirements of these specialty breads. To learn more about bread machines with custom cycles, check out this week's special features:
BOOK of the week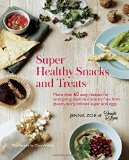 Super Healthy Snacks and Treats
Smarten up your snacking with nutritionist Jenna Zoe's Super Healthy Snacks and Treats! The sweet and savory snacks included in this inspiring book are packed with nutrient-dense fruits, nuts, seeds and vegetables, plus all of the recipes are free from gluten, dairy, refined sugar and eggs. Complete with stunning photographs, this lovingly crafted collection of more than 60 good-for-you snack recipes belongs on the shelf of every health-conscious food lover. To learn more or to order a copy of this gorgeous book, click here (

US residents) or here (

UK residents).