Heal Your Body With Food!
Want a healthier and longer life free of common diseases and conditions? Your best line of defence, as well as offence, may line up in the kitchen. Making a switch to the right foods can reward you and your family with great health benefits and turn back the clock on aging. HealWithFood.org provides condition-specific nutrition guides (see the blue menu on the left) as well as general healthy eating tips to help you make that switch.
SUPERFOOD of the week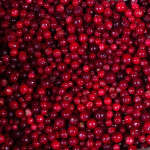 Cranberries aren't just for the Thanksgiving table. These versatile berries can be used to add flavor and color to anything from fruit smoothies and chutneys to muffins to pancakes. And the best part is, these tart red berries can give your health a real kick, too! To learn all about how the flavonoids and vitamins in cranberries can help protect your health, see Health Benefits of Cranberries.
SMOOTHIE of the week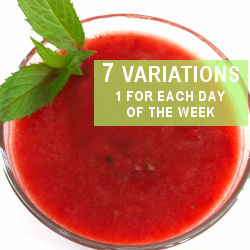 Superfood Smoothie for Cancer and CVD Prevention
This superfood smoothie features unsweetened cranberry juice, organic strawberries, and purple grapes, all of which contain compounds that have been shown to exert anti-cancer effects in laboratory studies. In addition, cranberry juice and purple grapes are touted as cardioprotective superfoods that may help prevent or reverse cardiovascular disease (CVD). Click on the link below to view the complete ingredient list and instructions, as well as the Tweak It! box which allows you to create a new variation of the basic recipe for every day of the week!
KITCHEN GADGET of the week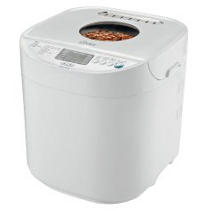 Automatic Bread Makers That Make 100% Whole Grain Bread
Gone are the days when bread machines could only make white bread. Modern-day bread makers handle mixtures containing whole grain wheat with ease, and some of the latest models (such as the Oster's CKSTBRTW20, available through Amazon here) can even make 100% whole grain wheat bread. To learn more, check out this week's in-depth article:

Bread Machines That Make 100% Whole Grain Bread
BOOK of the week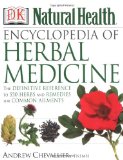 Encyclopedia of Herbal Medicine: The Definitive Home Reference Guide to 550 Key Herbs with all their Uses as Remedies for Common Ailments
DK's Encyclopedia of Herbal Medicine is a classic that belongs to the bookshelf of every herbalist, whether novice or veteran. Featuring over 550 medicinal plants, this completely illustrated, science-based reference guide provides extensive information about the world's most powerful healing plants, including details about their cultivation, harvesting and storing; active constituents; and uses as home remedies for common ailments. Written by Andrew Chevallier, a fellow and past-president of UK's National Institute of Medical Herbalists, this authorative guide book is available thorugh

Amazon.com and

Amazon.co.uk.