Heal Your Body With Food!
Want a healthier and longer life free of common diseases and conditions? Your best line of defence, as well as offence, may line up in the kitchen. Making a switch to the right foods can reward you and your family with great health benefits and turn back the clock on aging. HealWithFood.org provides condition-specific nutrition guides (see the blue menu on the left) as well as general healthy eating tips to help you make that switch.
HEALTH FOOD of the week

Did you know that blood oranges get their signature color from anthocyanins, the same flavonoid pigments that give blueberries their intense color and amazing antioxidant properties. These flavonoids, together with vitamin C, are responsible for many of the health-protecting properties of blood oranges. For details, see Health Benefits of Blood Oranges.
SMOOTHIE of the week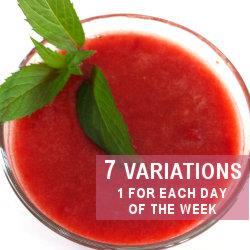 Carrot and Blood Orange Smoothie
Juicy blood oranges and fresh carrot juice pair up perfectly in this invigorating smoothie. Maca powder, made from the nutritious root of the South American maca plant, is used to further boost the nutritional value of this power-smoothie. Click on the link below to view the complete ingredient list and instructions, as well as the beloved Tweak It! box which allows you to create a new variation of the basic recipe for every day of the week!
KITCHEN TOOL of the week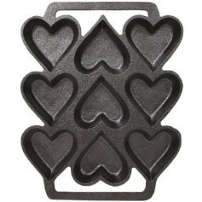 Cast Iron Pan for Mini Cakes (Perfect for Valentine's Day)
Valentine's Day is approaching, and it's time to think of how to express your love. If you want to go for something with a little more impact, skip the card and get your loved one one of these cast iron cakelet pans: long-lasting and virtually unbreakable, this heart-themed cast iron pan sends a strong and beautiful message. Or, get one of these gems for yourself and bake cute, heart-shaped mini cakes and cookies – the perfect dessert to serve on Valentine's Day. To learn more about mini cake and cookie pans made of sturdy cast iron, check out this week's special feature:

Mini Cake Pans Made of Real Cast Iron
BOOK of the week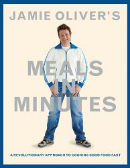 Meals in Minutes by Jamie Oliver
Celebrity chef Jamie Oliver has a mission: to get people cook their dinners rather than eat out. In Meals in Minutes, he teaches the reader how to prepare good meals fast, making home-cooking as attractive as ever. Clocking in at nearly 300 pages, this bestselling cookbook is packed with easy-to-follow recipes, beautiful photographs and invaluable tips from one of the world's most recognizable chefs. Order a copy of this inspiring book for yourself or as a gift at

Amazon.com,

Amazon.ca or

Amazon.co.uk.