Turmeric as a Remedy for Psoriasis and Eczema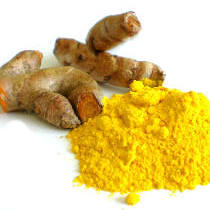 Although separate conditions, eczema and psoriasis share the symptoms of dry and itchy skin. What's more, both of these itchy skin conditions have been linked to chronic inflammation, which is why holistic healers are often keen on sharing their anti-inflammatory diet and lifestyle tips with people suffering from psoriasis or eczema. While there are tons of foods that have been brought forward as potential natural anti-inflammatory remedies, there is one food that both naturopaths and scientists have found particularly interesting: the bright yellow Indian spice we know as turmeric. In particular, the traditional use of turmeric for rheumatoid arthritis, an inflammatory condition affecting the joints, has sparked interest among experts, but also the potential of turmeric to treat inflammatory skin conditions has received some attention.
Why Turmeric May Be Good for Psoriasis and Eczema Sufferers – A Look at Studies
Turmeric, also known by its scientific name Curcuma longa, has a long history of use in traditional Indian medicine as a treatment for inflammatory conditions such as psoriasis and eczema. Intrigued by this, Nita Chainani-Wu from the University of California decided to systematically review in-vitro, animal and human studies investigating the anti-inflammatory activity and safety of curcumin, the main active compound of turmeric. She found that not only does curcumin appear to be safe, it also appears to be an effective anti-inflammatory agent. According to this review, laboratory studies suggest that the anti-inflammatory properties of curcumin are linked to its ability to inhibit a number of pro-inflammatory molecules, including phospholipase, leukotrienes, thromboxane, prostaglandins, lipooxygenase, cyclooxygenase 2, nitric oxide, collagenase, elastase, hyaluronidase, monocyte chemoattractant protein-1, interferon-inducible protein, tumor necrosis factor, and interleukin-12.
In another study, published in the peer-reviewed journal BioMed Research International, oral administration of curcumin showed promise as a complementary therapy for psoriasis. In this randomized, double-blind, placebo-controlled clinical trial, sixty-three patients with mild-to-moderate psoriasis were randomly divided into two groups. Those in the first group were treated with topical steroids and a supplement containing bioavailable curcumin, whereas those in the second group were treated with topical steroids alone. After 12 weeks, the standardized Psoriasis Area and Severity Index (PASI) values, which are commonly used to assess the severity of psoriasis, had dropped in both groups; however, the reduction in the PASI values was higher in patients treated with both topical steroids and oral curcumin than in patients treated only with topical steroids. Moreover, the serum levels of the pro-inflammatory protein interleukin-22 were significantly reduced in patients treated with oral curcumin. This study was funded by a grant from Indena S.p.A., a company that develops plant-based formulas for the pharmaceutical, health food and personal care industries.
Further Research is Warranted
While the results of the above-described studies seem promising, additional clinical trials are needed before any definite conclusions can be made about the ability of turmeric, or its key active ingredient curcumin, to fight inflammatory skin conditions such as psoriasis and eczema. However, if you already want to give turmeric a try, go ahead – as with any food remedy, you can always abandon if it doesn't work. Note, though, that turmeric, like most other foods, may cause adverse reactions in some people, and some people with specific conditions may be advised to limit or avoid using turmeric or curcumin supplements. Therefore, if you suffer from a specific health problem, are pregnant or breastfeeding, or take any medications, talk to your doctor before you start experimenting with turmeric or curcumin supplements.
Studies cited:
1. N. Chainani-Wu (2003). Safety and anti-inflammatory activity of curcumin: a component of tumeric (Curcuma longa). Journal of Alternative and Complementary Medicine, 9(1):161-8.
2. E. Antiga et al (2015). Oral Curcumin (Meriva) Is Effective as an Adjuvant Treatment and Is Able to Reduce IL-22 Serum Levels in Patients with Psoriasis Vulgaris. BioMed Research International, vol 2015, article ID 283634.
Don't Miss These

Where to Buy Pure, Organic Turmeric Powder
You may have to look beyond regular shops if you want to buy pure, organic turmeric powder.

Could Turmeric Help You Lose Weight?
A phytochemical found in turmeric has been evaluated as a potential weight loss supplement.
Book You May Like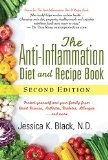 In
The Anti-Inflammation Diet and Recipe Book
, Jessica Black, N.D., presents a complete program for how to eat and cook to fight chronic inflammation and its consequences. The first part of the book explains the benefits of the anti-inflammatory diet with an accessible discussion of the science behind it. The second half of the book contains recipes for mouthwatering anti-inflammatory meals and menus that even novice cooks can master. This terrific guide and cookbook is available on
Amazon.com
,
Amazon.co.uk
and
Amazon.ca
.