Acai vs Maqui Berry Powder: Which is Better?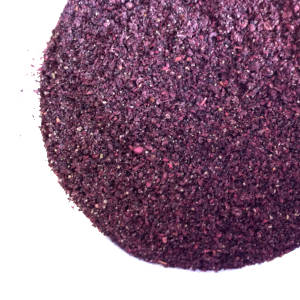 Acai berries and maqui berries are both purple berries hailing from South America. In North America and Europe, they are widely marketed as superfoods and sold in powdered form in health food stores. But when it comes to antioxidant power, which is better, acai or maqui powder? And how do you use these two superfood powders in order to reap all those wonderful health benefits linked to their high antioxidant content? To find out, keep reading.
Antioxidant Properties of Acai vs Maqui Berries
Acai berry powder and maqui berry powder owe their superfood status largely to anthocyanins. Anthocyanins are powerful antioxidants that have been researched for their potential to fight a wide range of diseases including cancer, heart disease and macular degeneration. What's more, some animal studies suggest that anthocyanins may promote weight loss as well. The anthocyanins that are thought to contribute the most to the antioxidant properties of acai and maqui berries include cyanidin and delphinidin derivatives (1).
But when you put acai and maqui side by side for a comparison, which one is better in terms of antioxidant prowess?
Turns out, maqui berries seem to have stronger antioxidant activities than acai berries, at least in a laboratory setting. In a study that compared the antioxidant activity of maqui vs acai using the DPPH assay, the antioxidant activity of maqui berries ranged from 6.76 to 13.93 DPPH mmol Trolox/100g, whereas the antioxidant activity of acai berries ranged from 4.80 to 7.06 DPPH mmol Trolox/100g. On average, maqui berries also showed stronger antioxidant activity than acai berries when measured by the ORAC, ABTS and FRAP assays. (1)
How to Incorporate Acai or Maqui into Your Diet
Maqui berries may be the winner when it comes to antioxidant power, but variety is key to a healthy diet, and both maqui berries and acai berries can serve as a way to get antioxidants and health-boosting nutrients into your diet.
Both maqui powder and acai powder are readily available in many health food stores in North America and the UK, as well as online. If you like to buy your superfoods on Amazon, check out Feel Good Organics' maqui powder and Navitas Organics' acai powder which have received great reviews from Amazon's customers. These two powders are made from freeze-dried berries plus they are USDA certified organic.
Once your superfood pantry is stocked, it's time to start adding some berry goodness to your diet! Maqui and acai powders are used much in the same way as camu camu or acerola powder, or pretty much any exotic superberry powder. You can add maqui and acai powder to everything from smoothies and sauces to energy bar recipes and breakfast dishes like oatmeal and yoghurt. If you need more inspiration on how to incorporate superfood powders like acai powder and maqui powder into your diet, check out Julie Morris's hugely popular Superfood cookbooks.
References
1. A. Girones-Vilaplana et al (2014).
Evaluation of Latin-American fruits rich in phytochemicals with biological effects
. Journal of Functional Foods, vol 7, p. 599-608.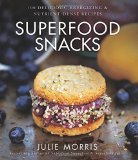 100 RECIPES FOR GUILT-FREE SNACKS
Who says snacks and desserts cannot be healthy? In Superfood Snacks, Los Angeles-based natural food chef and bestselling author Julie Morris provides 100 recipes that transform "guilty" pleasures into healthy, mouthwatering snacks that are brimming with health-boosting nutrients. Julie's inspiring recipes everything from antioxidant-rich superberries like acai and blueberries to omega-3 packed sees like chia seeds and flaxseeds. Packed with beautiful photographs to whet your appetite, this inspiring collection of recipes is available through Amazon.