7 Apples That Make Good Pies and Tarts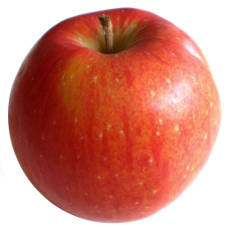 No question about it, making an apple pie or an apple tart is one of the most delicious ways to use apples. But not all apple varieties are equally well suited for pie-making. Here's a list of seven apples that are among the best apples for making pies and tarts:
1. Idared
Firm and tart
First introduced in Idaho in the 1940s, the Idared is another apple variety that is good for pie and tart recipes that call for apples that hold their shape. A cross between Jonathan and Wagener apples, this beautiful apple with a bright red skin is available from September through June.
2. Granny Smith
Firm and tart
Many baking enthusiasts choose the Granny Smith as their go-to apple for pies and tarts because of its tangy, firm flesh that does not get too mushy in the oven. With their distinctive green color, Granny Smith apples are also a good choice if you are looking for a green apple variety for your pie. US Grannies are usually harvested beginning in August and are available year-round.
3. Braeburn
Firm and tangy-sweet
If you are looking for a very late-season apple that is good for tarts, the sweet-tart Braeburn is a good pick. Usually available from October through April in the northern hemisphere, this sweet-tart apple variety from New Zealand is also delicious eaten fresh out of hand.
4. Jonagold
Firm and sweet
If you are looking for a sweet apple variety for your pie, the Jonagold might be a good choice. In addition to being a good apple for pies, this late-season variety can also be used for cooking and juicing. Thanks to its distinctive honey-sweet flavor with a hint of tartness, It is also wonderful eaten fresh out of hand.
5. Empire
Tender and tart
A cross between Red Delicious and McIntosh apples, this late-season apple has many uses: it can be used in pies and applesauce, eaten out of hand, or pressed to make sweet apple cider. What's more, this apple variety doesn't turn brown easily, so it is also a good variety for apple chips. The flavor of Empire is mild and sweet, with a touch of tart overtones.
6. Jonathan
Tender and tart
Here is another pie apple variety that falls into the "tender and tart" category. Characterized by spicy flavor and beautiful crimson skin with occasional touches of green, the Jonathan is typically available from September through April.
7. McIntosh
Tender and tart
McIntosh apples are best eaten out of hand or used for applesauce, but some people enjoy their tart flavor in pies as well. But before you head to your kitchen to make a McIntosh pie, know this: sliced McIntosh apples become soft when baked, so they are not good for pie recipes that call for firm apples.
You May Also Like

Study Sheds Light on the Healthiest Apple Varieties
Some apples contain significantly more health-giving antioxidants than others, a study finds.
More to Explore
Book You May Like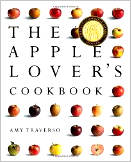 A must-have for all apple lovers, this award-winning guide and cookbook is packed with apple facts, tips and 100 mouthwatering recipes showcasing one of the world's most versatile fruits. Clocking in at 300 pages, this inspiring cookbook covers everything from soups and dumplings, to breads and salads, to cakes and muffins. Check it out on Amazon.