Gluten-Free Recipes Without Special Ingredients: 3 Cookbooks to Check Out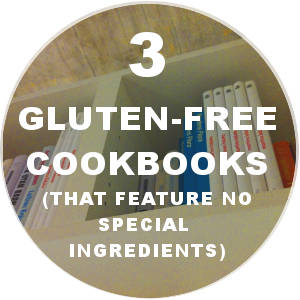 For the millions of people suffering from celiac disease or some other form of gluten intolerance, gluten-free and grain-free cookbooks can be a real help in the kitchen. Unfortunately, however, many of these cookbooks feature recipes that require special ingredients such as xanthan gum or a specific brand of gluten-free flour mix. Finding these special ingredients in grocery stores may turn out to be a challenge, especially if you live in a small town, and even if you manage to find them, they may take a toll on your wallet. The good news is that there are also a number of cookbooks that feature gluten-free recipes that call for no special ingredients. Instead, these cookbooks use simple gluten-free flours such as almond flour, coconut flour and buckwheat flour, and in case a binder is needed, they typically use eggs (or a mixture containing flaxseed and water, which is often used as a substitute for eggs in vegan recipes for baked goods).
Below, we take a look at three books you should definitely check out if you are interested in learning how to make gluten-free meals and treats without special ingredients. All of the books included below are available as a paperback, and some of them are also available as a Kindle e-book for Amazon customers.