Going Gluten-Free? Check Your Lip Balm!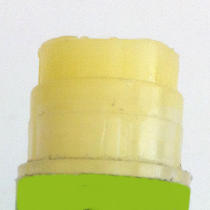 Going gluten-free? You probably already know that gluten is found in wheat, rye, barley and a number of other related grains. But did you know it can also be hidden in some less obvious products, such as shampoo, toothpaste and chapstick? While things like shampoo and most skin care products won't end up in your digestive tract since gluten cannot be absorbed through the skin, gluten-containing cosmetics and skin care products that you apply around your mouth – such as lip balm, lipstick and lip gloss – may be problematic if you suffer from serious gluten intolerance since small amounts can easily travel into your mouth.
The good news is that there are many gluten-free lip balms and lipsticks out there, and they come in a multitude of flavors and colors. Plus, many of the gluten-free lip balm brands use organic ingredients, so even if you don't suffer from celiac disease or gluten intolerance, you might want to check out some of these brands. Below, we take a look some of these products to help you find the best gluten-free lip balm or lipstick to meet your requirements, whether it means going for an all-natural lip balm with certified-organic ingredients, a flavorful chapstick with a sunscreen, or a gorgeous red lipstick.
Note: This article was written in July 2015. As ingredients can change, always read the label in order to make sure the product is still gluten-free. Please also note that this article contains affiliate links. If you purchase a product using those links, the author of this article may receive a small commission (without any extra cost on your part).