HealWithFood.org's
Guide to Hemorrhoids & Nutrition
Best Diet Tips and Foods for Preventing Hemorrhoids Naturally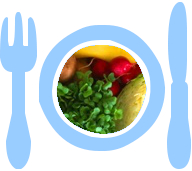 From figs and prunes to okra and oats, natural food remedies for hemorrhoids, or piles, are wide and varied. The purpose of this online Guide to Preventing Hemorrhoids Naturally is to provide you with tips on how to prevent hemorrhoids through dietary modification.
Hemorrhoids (also known as piles) are swollen and inflamed varicose veins in the anus and rectum. Affecting an estimated 70-80% of people throughout the world, hemorrhoids are one of the most common ailments. They are typically caused by straining with bowel movements, the increased pressure on the veins during pregnancy or childbirth, or a lack of physical activity.
Hemorrhoids are usually not dangerous, but they can cause itching, discomfort, and bleeding. In case of a severe hemorrhoid, a surgery can be used to remove it. However, this is likely to bring only temporary relief as hemorrhoids have a very high rate of recurrence. Regular exercise and certain dietary factors are likely to be the most effective methods of preventing (and treating) hemorrhoids. To learn all about dietary habits and foods that may be beneficial for people with recurrent hemorrhoids, check out the resources below.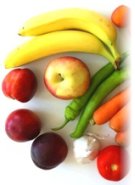 In this section of HealWithFood.org's Guide to Preventing and Healing Hemorrhoids Naturally, you will learn how certain nutritional habits – such as a high fiber intake and avoidance of irritating foods – can help prevent new hemorrhoids from forming and heal existing ones.

View Diet Tips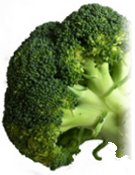 Learn how certain foods – such as figs, prunes, beets and papaya – can help prevent and treat those painful swollen veins naturally. Most of these natural food remedies for hemorrhoids can be purchased at your local grocery store.

View Food List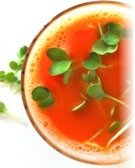 Treat your tastebuds to tasty broccoli and barley soup and also your gut will thank you. Or how about a bowl of beet and carrot soup that is loaded with hemorrhoid-fighting fiber? The recipe section of our Guide to Preventing Hemorrhoids will help you turn all those anti-hemorrhoid foods into delicious dishes.

View Recipes