Tools and Gadgets for a Healthy Kitchen
Here's a guide to stocking a kitchen with tools and gadgets that make healthy eating easy. Use this guide as a reference as you build your arsenal of healthy kitchen appliances and tools, or when you need ideas for kitchen-related gifts for the health-conscious people in your life.
Having the right type of equipment in your kitchen can make healthy meal prep a breeze and keep your diet on track. Here, you'll find information about kitchen tools and appliances that can help you incorporate more healthy foods into your diet and reduce your exposure to toxic chemicals. You can use this guide to get ideas on what type of products you might want to add to your arsenal of healthy kitchen tools and gadgets, or to get ideas for kitchen-related gifts for friends and family. For detailed information about a specific product/product category, simply click on the link provided and you'll be directed to an in-depth guide that includes everything from product reviews to comparisons to help you make an informed buying decision.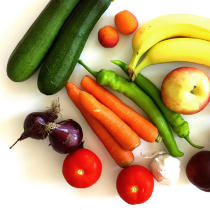 Gadgets That Help You Incorporate More Vegetables and Fruit into Your Diet
Vegetables and fruits are an important part of a healthy diet. Not only has a high intake of vegetables and fruit been linked to a lower risk of many diseases, it has also been shown to promote overall longevity. Yet, the vast majority of American people are not eating enough vegetables and fruit. One of the best ways to up your veg and fruit intake is to stock your kitchen with tools and gadgets that make vegetables and fruit easier to prepare and eat. Here's a list of vegetable and fruit gadgets that can help you incorporate more healthy, fresh produce into your diet: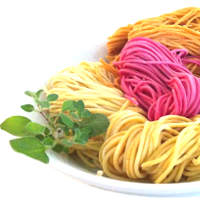 Gadgets That Make Homemade Versions of Classic Store-Bought Foods
Pre-made meals and other processed foods may be convenient, but they are often also loaded with unnatural additives, refined sugar and low-quality fats. By preparing your own fare, you'll have more control over what ingredients go into your meals and snacks. And, when you have the right equipment on hand, making healthier, homemade versions of popular store-bought meals and snacks can become a cinch. Here's a list of smart kitchen gadgets that should motivate you to give up those store-bought, processed foods and create healthier, homemade versions: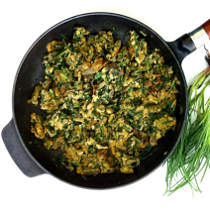 Kitchen Appliances and Tools Made with Non-Toxic Materials
Health-conscious home cooks spend a lot of time choosing healthier ingredients, but did you know that the products you use to prep, cook and store your foods could also be impacting your health? Some common tools and small appliances used in the kitchen contain chemicals like perfluorooctanoic acid (PFOA) or bisphenol-A (BPA) which could pose a risk to your health if they manage to leach into your food and make it to your digestive system in large enough amounts. Luckily, there are plenty of options out there for those who want to stock their kitchen with kitchenware made of well-researched safe materials such as glass, stainless steel, cast iron and wood. Select one of the categories below to learn more about non-toxic kitchenware: