HealWithFood.org's
Guide to Preventing Oily Hair
Tips on How to Prevent Greasy Hair Naturally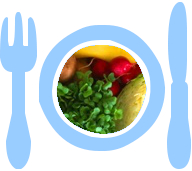 Looking for tried-and-true tips on how to prevent an oily scalp and greasy hair naturally? From stepping up your dietary intake of B vitamins to eating more oatmeal and crimini mushrooms, natural remedies for oily hair are a dime a dozen.
The scalp has a high concentration of sebaceous glands which produce skin oils (sebum) to protect the scalp and hair. However, excessive sebum on the scalp can make hair appear greasy. As sebum production is typically at its peak during puberty, teenagers are particularly prone to developing excessively greasy hair.
If you suffer from an oily scalp and greasy hair, don't fret; there are numerous remedies for tackling your problem. Washing the scalp and hair more frequently and using shampoos and conditioners specifically designed for oily hair are among the most common remedies for oily hair. However, these solutions do not address the root cause of greasy hair.
Excess sebum production is often caused by certain dietary habits, and therefore, dietary modification can offer a simple and natural solution for greasy hair. The purpose of this online guide is to provide you with tips on how you can prevent greasy hair naturally by making smarter food choices. To learn all about nutritional factors that affect the health of your scalp, check out the diet, food and recipe sections of this guide: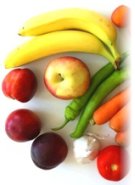 In the diet section of HealWithFood.org's Guide to Preventing Greasy Hair Naturally, we look at how certain dietary factors – such as getting more dietary zinc, decreasing dairy consumption, and following a low glycemic diet – can help keep your hair fresh-looking for longer.

View Diet Tips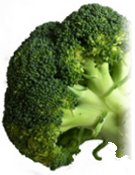 In the food section of this guide, you will learn why foods like sunflower seeds, crimini mushrooms, oatmeal, and almonds may be particularly beneficial for teenagers and adults who suffer from an oily scalp and greasy hair.

View Food List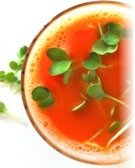 How about some fiber-rich oat and wheat germ muesli that helps keep your androgen-levels in check, thereby reducing sebum production? Or perhaps a bowl of tomato and cucumber salad which is loaded with sebum-controlling B vitamins? To view the recipes for these dishes and other dishes featuring ingredients that help fight greasy hair, click on the link below.

View Recipes