HealWithFood.org's
Guide to Skin Cancer & Nutrition
How to Prevent Skin Cancer With Food and Nutrition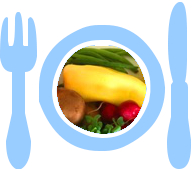 In many cases, skin cancer could be prevented by making healthier food choices and protecting the skin from excessive exposure to the sun. This online Guide to Skin Cancer & Nutrition will provide you with detailed information about foods and nutrients that have skin cancer preventing properties.
The number of skin cancer cases has been on the rise for the past few decades. With over a million new cases each year, skin cancer is today the most prevalent type of cancer in the United States. Skin cancer develops when permanent damage in the DNA causes skin cells to grow and divide uncontrollably forming a tumor. The two most common types of skin cancer are basal cell carcinoma (about 80% of diagnosed skin cancers) and squamous cell carcinoma (about 16%). They often form on sun-exposed areas of the body, including the scalp, face, neck, hands and arms, but can also form in other parts of the body, including the mouth and the genitalia. Melanoma is a less common type of skin cancer (about 4% of all diagnosed skin cancers), but it is also the most dangerous form of skin cancer.
To detect skin cancer at an early stage, it is important to regularly examine the skin for suspicious-looking growths, spots, bumps, patches, and sores. Detecting skin cancer (even melanoma) early on can greatly increase the odds of a successful treatment. In addition, there is much you can do to prevent skin cancer from developing in the first place. Most skin cancers are caused by excessive exposure to ultraviolet (UV) rays, which is why limiting exposure to sunlight (UV rays from tanning beds) can greatly reduce the risk of skin cancer.
However, this does not mean that you should avoid the sun completely. Sunlight, in moderation, confers a number of health benefits. Among other things, sunlight triggers the production of vitamin D in the body, which in turn supports bone health, enhances immunity, and regulates blood pressure. A moderate exposure to sunlight may also play a role in preventing certain other types of cancer, such as prostate, colon and breast cancer. Furthermore, exposure to sunlight increases levels of serotonin, a brain chemical that promotes a sense of well being. This is why some people develop symptoms of Seasonal Affective Disorder or SAD (aka winter blues) in winter months when there is a lack of sunlight. To benefit from the sun's healing power, 5 to 30 minutes per day of sun exposure on the face and arms is enough for most people.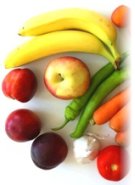 In addition to limiting the amount of time spent in the sun, you can protect your skin from excessive UV by applying a sunscreen with a sufficient Sun Protection Factor (SPF) before getting exposed to sunlight. Furthermore, it is possible to enhance the skin's own protective mechanisms through dietary choices. In this section of HealWithFood.org's
Guide to Skin Cancer & Nutrition
, you will learn useful diet tips that can reduce your risk of developing skin cancer.

View Diet Tips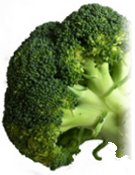 Learn how foods like carrots. raspberries, kale, shiitake mushrooms and a number of other inexpensive food items can decrease your risk of developing skin cancer. And the best thing is, the foods listed in this section are not only bursting with anti-cancer nutrients, they are also packed with flavor!

View Food List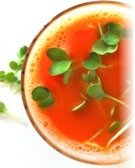 Are you ready for a bowl of Skin Cancer Fighting Beet and Carrot Soup? Or how about a hearty helping of Anti-Cancer Shrimp and Mushroom Risotto? The recipe section of this nutrition guide will help you put skin cancer preventing diet tips into practice!

View Recipes