HealWithFood.org's
Nutrition Guide to Healing Psoriasis
Heal Psoriasis Naturally With Food
Are you looking for a natural way to treat and heal psoriasis with food at home? The goal of this online guide is to provide comprehensive information on how to prevent and get rid of psoriasis symptoms at home with appropriate nutrition and so-called anti-psoriasis foods. The page you are currently viewing is the home page of this guide. The latest news, tips and recipes for psoriasis sufferers are posted on this page, so be sure to bookmark this page and come back on a regular basis.
Psoriasis is a chronic, inflammatory autoimmune condition that affects the skin of 4.5 to 7.5 million Americans. Under normal conditions, old skin cells are shed off and replaced by new ones in a cycle that usually takes little less than a month. In people with psoriasis, the cells grow and divide at a rate almost ten times faster than normal skin, resulting in thick, inflamed patches or lesions, covered with dead skin cells (called scales). Psoriasis can develop on any part of the body, but it most commonly affects the skin of the elbows, knees, and scalp, groin, and buttocks. Psoriasis is associated with some other health conditions, including diabetes, obesity and excess body weight, cardiovascular disease, and depression. Furthermore, up to 30 percent of people with psoriasis will also develop psoriatic arthritis, a disease causing inflammation in the joints.
While psoriasis can flare up at any time, it most often strikes people between ages 15 to 25 and lasts a lifetime. However, the symptoms typically come and go, and it is possible for people with psoriasis to be symptom-free for years.
The exact cause of psoriasis is unknown. There is also no known definite cure for psoriasis. However, there are several treatments and remedies that can control the symptoms. Many people find relief from staying in warmer climates or from increasing exposure to sunlight. Also certain nutritional factors and the so-called anti-psoriasis foods (the topic of this online guide) may help control and heal the disease.
Can't wait to start experimenting with different diets as a way to heal your psoriasis naturally? If you are new to this online guide, start by checking out the sections dedicated to diet advice, food recommendations and recipes for psoriasis patients (see the links below). And, once you are familiar with the basics of the anti-psoriasis diet, be sure to visit this page on a regular basis—the sidebar on the right is updated every week with links to articles and other resources that psoriasis sufferers might find particularly interesting (if you are using a mobile device to view this page, scroll down to the "In Focus This Week" section).
Important Notice: Information included on this website may contain errors and should never be a substitute for professional nutrition advice or for professional medical or health advice, examination, diagnosis or treatment. You should always seek the advice of a qualified health care professional.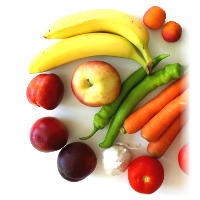 In this section of our nutrition guide to healing psoriasis, we explain why certain dietary habits – such as eating foods that are naturally rich in omega-3 fatty acids, folate, quercetin and curcumin – may help ease the itch.

View Diet Tips
This section contains a list of common foods that may be particularly good for people with psoriasis. For information about other foods with psoriasis-fighting potential, make it a habit to regularly check out the
In Focus This Week
section of the page you are currently viewing!

View Food List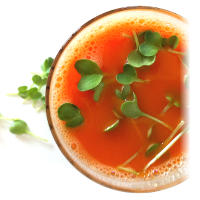 Treat your taste buds to a yummy beet and carrot salad that is loaded with anti-psoriasis nutrients such as folate and beta-carotene. Or how about some anti-inflammatory salmon salad? To view the recipes for these and other dishes with psoriasis-healing potential, click on the link below.

View Recipes