HealWithFood.org's
Online Guide to Preventing Wrinkles
How to Prevent Wrinkles With Food: Daily Anti-Aging Nutrition Tips for Smooth Skin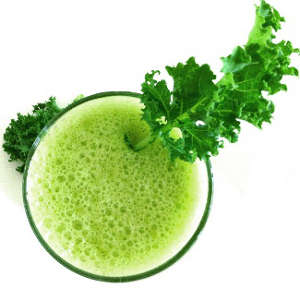 If you are looking for anti-aging nutrition and food advice that can help prevent and stop premature wrinkling of the skin, you have come to the right place. HealWithFood.org's Nutrition Guide to Preventing Wrinkles With Food is dedicated to providing nutrition and diet related anti-aging tips for women and men who want to rejuvenate their skin from the inside with the help of specific foods. But before we get into providing detailed advice for achieving and maintaining a youthful, wrinkle-free skin, let's take a look at what wrinkles really are and how they are formed.
How Do Wrinkles Form and How Can You Prevent Them?
Wrinkles and fine lines form when the skin looses its elasticity and becomes thinner and dryer. Aging skin cells encounter more free radicals because in these cells the free radical fighting antioxidants are in short supply. Free radicals are unstable molecules that contribute to the aging of the skin by damaging collagen and elastin — the key components of the skin — and by releasing chemicals that promote inflammation.
While it is impossible to completely avoid wrinkling, it is possible to slow down the aging process of the skin and thus avoid premature wrinkling. In the battle against premature wrinkles and facial lines, your foremost foe is overexposure to UV radiation from the sun. Although some sunlight is vital for good health, overexposure to the sun leads to high levels of free radicals and premature skin aging. The best way to protect the skin from excessive UV radiation is to avoid staying in the sun for too long (especially when the sun is strongest) and to wear protective clothing. Also applying a sunscreen with a sufficient Sun Protection Factor (SPF) is recommended when staying in the sun. In addition, following an anti-wrinkle diet drawing on the anti-aging properties of specific foods can help prevent and heal wrinkles. You can also prevent the appearance of new wrinkles by avoiding stress and environmental pollutants.
How Can This Anti Wrinkle Nutrition Guide Help Your Skin?
The goal of this Nutrition Guide to Preventing and Healing Wrinkles is to provide women (and men) of all ages with advice on how to successfully prevent and reduce wrinkles with healthy eating habits. The page you are currently viewing is the home page of the Guide — all the latest news and tips are published here, so be sure to bookmark this page! Other sections of this Anti-Wrinkle Guide focus on providing information about the best nutrients and foods for preventing and getting rid of wrinkles naturally. You will also find a section dedicated to mouth-watering anti-wrinkle recipes full of antioxidants and other anti-aging nutrients that can help reverse wrinkles and diminish fines lines on the skin. Use the menu on the right to navigate this Guide.