Quest for Gluten-Free Toothpaste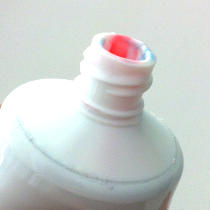 Are you planning on going gluten-free? In addition to avoiding wheat and other gluten-containing grains such as spelt, rye and barley, you will also need to watch out for hidden sources of gluten which include many non-food items such as toothpaste, mouthwash and lip balm. In toothpaste, gluten is sometimes used as a binder, thickening agent or stabilizer, and in people with celiac disease or gluten intolerance, it can quickly cause damage to the digestive tract.
The good news is that not all toothpastes contain gluten. Today, many toothpaste manufacturers, such as Colgate and Tom's, also sell gluten-free alternatives that use thickening agents based on cellulose gum rather than corn- or grain-based starches. Cellulose gum is derived from the cell walls of woody plants such as trees or cotton, and is therefore naturally free of gluten. In addition to functioning as a thickening agent, cellulose gum also works as an emulsifier, and it helps prevent sugars from crystallizing. On the downside, cellulose gum is indigestible by humans, and large quantities may have a laxative effect.
But the fact that a toothpaste uses cellulose gum, rather than a wheat-based or other grain-based thickener or emulsifier, does not guarantee that the product is gluten-free. Toothpaste manufacturers typically buy raw ingredients from a wide range of suppliers, and it is possible that some of the ingredients that normally don't contain gluten may have come in contact with gluten at some point (this process is known as cross contamination).
Due to the difficulty of controlling cross contamination at the suppliers' facilities, toothpaste manufacturers are often hesitant to make any gluten-free claims about their products, even if the products do not use grain-based thickening agents or emulsifiers. But some manufacturers have made an effort to have some of their toothpastes certified as gluten-free. These products are not always exactly cheap due to the high cost of sourcing ingredients that are 100% gluten-free, but for those suffering from celiac disease or serious gluten intolerance, certified gluten-free toothpastes can be a blessing. Here is a list of some toothpastes that contain no gluten:
Note: This article was written in August 2015. As ingredients can change, always read the label in order to make sure the product is still certified gluten-free, or check the manufacturer's website.
Sponsored Links / Ads
Book You May Like