Buying Turmeric in Bulk – The Cheapest Option?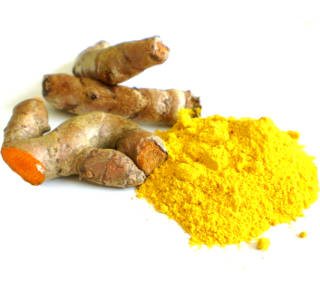 With an impressive array of potential health benefits, turmeric has become a popular spice among health-conscious people, and today you can buy small jars or pouches of this extraordinary spice in almost every grocery store in North America and the UK. However, those who use turmeric on a regular basis and/or in large quantities may want to consider buying it in bulk in order to save some hard-earned money. And, if you only use it occasionally, you can still ask your friends and neighbors if they would like to share a bulk purchase. If you cannot find a brick-and-mortar store where you can buy turmeric in bulk in your area, or if you simply like the convenience of buying online and getting your bulk purchase shipped directly to your doorstep, read on for some interesting options.
Two Online Stores Definitely Worth Checking Out
Starwest Botanicals
If you value freshness and low prices, check out Starwest Botanicals, one of the largest suppliers of organic herbs and spices in the United States. To maintain high quality and low prices, Starwest Botanicals directly source their herbs and spices from all around the world, and process them in-house at the company's facilities in California. Many of Starwest Botanicals' herbs and spices, including their turmeric powder, are offered in an array of sizes including small jars, medium-sized pouches and 1 lb bags, and bulk discounts are available so you can save some hard-earned money when buying a larger quantity. To get an overview of how much you pay when you buy turmeric root powder or dried sliced turmeric directly from Starwest Botanicals, click on the link below (Starwest Botanicals' turmeric root powders are also available through online retailers like Amazon).

Buy turmeric directly from Starwest
Amazon
If you prefer to buy from a generalist retailer rather than a specialist store, check out the array of turmeric powders (or dried sliced turmeric) on Amazon. You will find a whole lot of popular brands and products in this gigantic online store, including Starwest Botanicals' turmeric powder. The great thing about buying spices like turmeric in bulk on Amazon is that you can easily compare the prices of different brands and products to be sure you get good value for your money. What's more, in many cases you can benefit from free shipping when you order a lot of items on Amazon all at once. Yet another benefit is that if you live in the UK or Canada, you can buy your turmeric through Amazon's local online stores. To learn more about the selection of turmeric powders on Amazon, click on one of the links below:
Is Buying in Bulk Always the Cheapest Option?
Buying dried turmeric in bulk is typically cheaper per unit than buying those jars or pouches individually, but it doesn't mean everyone should buy it in bulk. If you can't use up your turmeric powder or dried sliced turmeric before it expires, it's likely a waste of money to order a large amount all at once, no matter how much money you think you're saving when you place your order. What's more, you have to have enough airtight, uncompromised containers for storing your bulk food items, plus a dark, dry pantry or another place with enough space to store those containers. If you don't store your spices properly, their shelf life can shorten dramatically.
Sponsored Links / Ads
Don't Miss This

Where to Buy Organic Chia Seeds
Struggling to find organic chia seeds in the stores in your area? Check out these tips.
More to Explore