Eating Black Pepper Boosts Effectiveness of Turmeric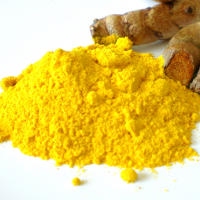 Black pepper and turmeric powder pair well in curries, stews, and chicken dishes, but the benefits of eating this spice combo may extend well beyond the culinary realm. Research now shows that piperine, a key active component of black pepper, may boost the health benefits of curcumin, the main health-boosting component in turmeric root. Keep reading to get the full scoop.
Why You Need to Boost the Effectiveness of Turmeric
The health benefits of turmeric root and its active component curcumin have been documented in numerous in vitro studies (colloquially known as "test tube studies"). However, in vivo studies examining the effects of turmeric and curcumin in humans are still scarce. Furthermore, the findings of the human studies conducted to date have not been as impressive as those of the test tube studies.
For example, turmeric extracts have been shown to be highly effective against several strains of Helicobacter pylori (H. pylori) bacteria in vitro. In fact, a study that evaluated the antibacterial activity of 25 plants found that turmeric had the strongest antibacterial activity against H. pylori in vitro. However, a study that investigated the effects of curcumin on the eradication of H. pylori in humans found that curcumin alone had only limited anti-bacterial activity in vivo. (For more on these two studies, see Can Turmeric Cure H Pylori Infections?.)
Piperine in Black Pepper Improves Curcumin Bioavailability
A report published in the journal Clinical Pharmacokinetics may explain why the above-described studies (and other studies) have found turmeric and curcumin to perform somewhat poorly in in vivo studies: curcumin cannot be utilized effectively in the human body because of poor bioavailability. The poor bioavailability of turmeric and curcumin in turn is believed to result from the rapid metabolism of curcumin in the liver and intestinal wall.
But there may be a simple way to boost the effectiveness of turmeric and curcumin: season your turmeric-containing dish with a dash of black pepper! The 1992 paper also reported that when curcumin was given to rats in combination with piperine, its bioavailability increased by 154%. When human volunteers were given a combination of curcumin and piperine, instead of pure curcumin, the bioavailability of curcumin increased by a whopping 2000%! Moreover, the addition of piperine was found to enhance the serum concentrations of curcumin and the extent of its absorption, both in the test animals and the human volunteers.
Recipe for Homemade Curry Powder (Rich in Black Pepper and Turmeric)
Store-bought curry powders often contain relatively little turmeric (and very little curcumin). Furthermore, they typically get their sharp, spicy flavor from chilli, rather than black peppercorns. Therefore, if you want to reap the wonderful benefits of curcumin, using homemade curry powder rich in turmeric and black pepper is a good idea. Here's a simple recipe for homemade curry powder blend that provides generous amount of both curcumin and piperine:
Ingredients:
2 tablespoons ground coriander
2 tablespoons ground cumin
1 tablespoon pure turmeric powder
1 teaspoon ground black pepper
1/2 teaspoon ground mustard seeds
1/2 teaspoon ground ginger
Directions: Mix all the ingredients by stirring them in a small bowl. Store your homemade curry powder in an airtight container.
Don't Miss This

Where to Buy Turmeric Powder in Bulk
Tips for turmeric fans who want to make the most out of their next turmeric purchase.
Related Articles
Book You May Like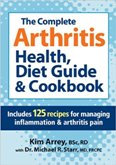 This science-based all-in-one guide by registered dietitian Kim Arrey and practising rheumatologist Dr. Michael Starr explains how specific medications, nutritional supplements, foods, and lifestyle factors affect the pain and inflammation associated with rheumatoid arthritis. Packed with invaluable tips and tasty anti-inflammatory recipes and sample menus,
this meticulously-researched guide and cookbook is a must-have for all RA-sufferers
. To learn more, or to order your copy from your local Amazon store,
click here
.