Moringa Promotes Weight Loss and Insulin Sensitivity in Animals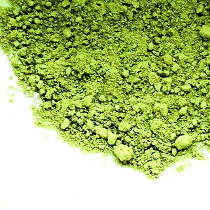 Made from the leaves and/or seeds of a tropical tree scientifically known as Moringa oleifera Lam., moringa tea and moringa powder have been widely promoted on the Internet as effective weight loss aids, with eager marketers claiming that moringa tea and supplements can help stave off cravings between meals by suppressing appetite. As a result, hundreds, if not thousands, of obese and overweight people across North America and Europe have felt compelled to give moringa tea and supplements a try. Now, an interesting animal study published in the June 2015 issue of the peer-reviewed academic journal Molecular Nutrition & Food Research suggests that there might actually be some truth to the claims that moringa helps promote weight loss and control weight gain. To get the full scoop, keep reading.
Background, Study Set-Up and Results
In a study led by Dr. Carrie Waterman from the State University of New Jersey, a group of laboratory mice were fed a diet that was very high in fat and that was supplemented with 5% moringa concentrate delivering 66 mg/kg/d of moringa isothiocyanates. The mice in the control group were fed a very high fat diet without the isothiocyanate-rich moringa extract.
Isothiocyanates (ITCs) are biologically active breakdown products of glucosinolates, compounds that are abundant in Brassica vegetables like broccoli, cauliflower, kale and mustard greens. As Moringa oleifera is a distant relative of the Brassicas, it is not surprising that glucosinolates have also been identified in moringa leaves. According to an earlier paper by Dr. Waterman, in both moringa leaves and Brassica vegetables, isothiocyanates are formed from the less biologically active glucosinolates via a reaction carried out by myrosinase, an enzyme activated during plant tissue wounding (e.g. when the plant is chopped or blended) or digestion.
The results of this groundbreaking study were promising: Compared with the mice in the control group, the mice that received the moringa supplement experienced reduced weight gain, improved glucose tolerance and insulin signaling. They also did not develop fatty liver disease, a serious condition that can cause inflammation and scarring in the liver. The moringa extract group also had reduced levels of plasma insulin, leptin, resistin, cholesterol, interleukin-1 beta, and tumor necrosis factor alpha, as well as lower hepatic glucose-6-phosphatase (G6P) expression. These observations, along with other evidence, led the researchers to conclude that isothiocyanate-rich Moringa oleifera extract reduces weight gain, insulin resistance, and hepatic gluconeogenesis in mice. The researchers added that their findings suggest moringa isothiocyanates are the main anti-obesity and anti-diabetic bioactives of moringa concentrate, and that they exert their effects by inhibiting rate-limiting steps in liver gluconeogenesis resulting in direct or indirect increase in insulin signaling and sensitivity. They also added that their conclusions suggest that moringa concentrate might be an effective dietary supplement for the prevention and treatment of obesity and type 2 diabetes.
The results of Dr. Waterman's study are consistent with the findings of an earlier study published in Advances in Biology. In this study, oral administration of an extract derived from powdered moringa leaves resulted in a significant reduction in body weight, total cholesterol, triglycerides, and LDL levels in obese rats that were fed a high fat diet. The rats treated with the moringa extract also showed a significant decrease in the level of liver biomarkers, organ weight and blood glucose levels.
The Bottom Line
While the results of the above-described studies on moringa, weight loss and insulin resistance are promising, they were conducted in laboratory animals and not humans. Further study is needed to find out whether moringa supplements will be useful for treating obesity and insulin resistance in humans.
You should also note that in the first study described above, the researchers used a special concentrate that contained high levels of moringa isothiocyanates. However, according to paper published in the July 2014 issue of the journal Phytochemistry, the commercially available moringa powders made from dried moringa leaves for experimentation usually only contain a limited amount of isothiocyanates due to the destruction of myrosinase during the drying process.
Now, if you nevertheless would like to give moringa powder or tea a try, there are plenty of brands to choose from (check out the impressive array of moringa products on Amazon.com). And, the good news is, even if it turns out moringa won't help you lose weight, this tropical plant has many other potential health benefits. It is also an extremely nutritious plant, providing you with plenty of vitamin C, carotenoids such as beta-carotene, protein, potassium, iron and B vitamins (see Nutrition Facts for Moringa).
Don't Miss This

Weight Loss Benefits of Chia Seeds - More Than a Myth?
Is there scientific proof to back up the weight loss claims made about chia seeds? Let's find out.
More to Explore
Book You May Like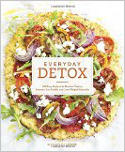 In
Everyday Detox
, certified nutritionist consultant and health coach Megan Gilmore teaches the reader how to detox naturally, all year round, without gimmicky diets, unsatisfying juice cleanses or frustrating calorie counting. Her palate-pleasing recipes, which cover everything from salads to sandwiches, promise to leave you feeling satisfied and well nourished, while promoting weight loss and improving digestion and sleep. To take a peek inside the book, or to order your copy today,
visit Amazon
.