Nutrition Facts for Camu Camu (Vitamin C Content, Mineral Concentration, Etc)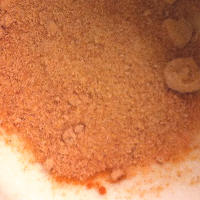 Looking for nutrition facts for camu camu? Look no further! Below, we provide detailed information about the nutritional value of this vitamin C champion, including an extensive nutrition facts chart.
How much vitamin C does camu camu contain?
One of the most interesting health benefits of the camu-camu fruit is its extremely high concentration of vitamin C. In fact, when it comes to the best natural food sources of vitamin C, it is hard to beat camu-camu. Even acerola juice, rose hips, citrus peels, blackcurrants, cloudberries, acai berries, guava, and peppers cannot beat camu-camu in terms of vitamin C content.
But how much vitamin C does camu-camu contain then? According to a review published in the journal Food Research International, the vitamin C content of camu-camu fruits has been shown to range from about 1,882 milligrams to about 2,280 milligrams per 100 grams of fresh fruit. To put this into perspective, acerola – which has long been considered the champion of vitamin C containing foods – contains around 1,678 milligrams per 100 grams.
And what about orange juice, kids' favorite vitamin C source? Well, that would be 50 milligrams per 100 grams. That doesn't sound like a lot anymore, does it?
You should also know that dried camu-camu powder, which is what you'll likely find if you go look for camu-camu in the stores in the US and UK, contains even more vitamin C on an ounce-for-ounce basis than fresh camu-camu fruit. This is simpley because the removal of water content during the drying process allows for nutrients to become more concentrated. Due to the extremely high levels of vitamin C present in dried camu-camu powder, it is important not to exceed the dosage directions printed on the package (you recall the saying, moderation in all things). The dosage recommendations may vary from manufacturer to manufacturer, but are usually around half a teaspoon of camu-camu powder per day.
What about other nutrients?
As the recommended daily dosages of camu-camu powder are very low, you won't be getting a whole lot of other nutrients from your daily dose of camu-camu. For detailed information about the nutritional profile of camu-camu, check out the Nutrition Facts chart below. Keep in mind, though, that the nutrition chart shows the values for fresh fruit rather than dried camu-camu and that the dried product is much more concentrated in vitamins and minerals than the fresh product.
Nutrition facts for camu-camu fruit (Myrciaria dubia)

Nutrition facts for fresh camu-camu fruit are provided per 100 grams in the chart below. The chart includes both the absolute amount and the Percent Daily Value for each nutrient. The Daily Values are based on recommendations for a 2,000 calorie reference diet – your actual daily needs for various nutrients may be different depending on your calorie needs.
Note: The nutrition facts table below is not comprehensive, i.e. camu-camu also contains other nutrients and phytochemicals not included in the chart.
| Nutrient | Amount per 100g | % Daily Value | Comment |
| --- | --- | --- | --- |
| Water | 94.1 g | NA | Very high water content |
| Protein | 0.4 g | 1 % | |
| Fat | 0.2 g | NA | |
| Vitamin C | 2145 mg | 3575 % | Contains even more vitamin C than acerola and acai, two superfoods known for their extremely high vitamin C contents |
| Carotenoids | 355 mcg | NA | In camu-camu fruits, lutein is the dominating carotenoid, followed by beta-carotene and zeaxanthin |
| Calcium | 15.7 mg | 2 % | |
| Copper | 0.2 mg | 10 % | A relatively good source of copper |
| Iron | 0.53 mg | 3 % | |
| Magnesium | 12.4 mg | 3 % | |
| Manganese | 2.1 mg | 106 % | An excellent source of manganese |
| Potassium | 83.8 mg | 2 % | |
| Sodium | 11.1 mg | 0 % | |
| Zinc | 0.36 mg | 2 % | |
References
1. Akter, M.S. et al. (2011), Nutritional compositions and health promoting phytochemicals of camu-camu (myrciaria dubia) fruit: A review, Food Research International, 44(7), 1728-1732.
2. USDA's Nutrient Database for Standard Reference.
3. C. Azevedo-Meleiro and D. Rodriguez-Amaya (2004). Confirmation of the identity of the carotenoids of tropical fruits by HPLC-DAD and HPLC-MS. Journal of Food Composition and Analysis, 17, 385-396.