Apricot Raspberry Smoothie with Baobab Powder
Makes 2 servings
Apricots and frozen raspberries join forces in this flavor-packed blend that will delight the whole family. In addition to apricots and raspberries, this recipe calls for a ripe banana, which lends creaminess to this vegan smoothie, and flaxseed oil, which provides essential fatty acids. Baobab fruit powder is added to the mix to give it an exotic twist—and a kick of vitamin C! Baobab powder, which still a relatively new on the superfood scene in North America and Europe, may not be available at your local health food store, but there are plenty of online shops that stock this up-and-coming superfood (the online retailer Amazon, for example, sells organic baobab powder here).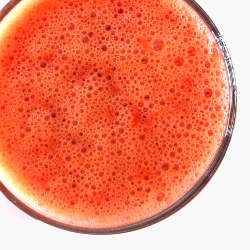 Ingredients
4 apricots, fresh or frozen
⅔ cup frozen raspberries
1 ripe banana
1 ⅔ cups water (approx.)
1 tsp baobab powder
1 Tbsp flaxseed oil
Directions
Rinse the frozen ingredients, and let them thaw in a glass bowl for at least 10 minutes. Meanwhile, peel and slice the banana.
Add 1 ⅔ cups water to a high-powered blender, followed by the sliced banana, baobab powder and flaxseed oil. Add the frozen, slightly thawed ingredients, along with any juice left in the glass bowl.
Blend until thoroughly combined, turning off the blender and pushing down on the ingredients with a wooden spoon as needed to help the blending process.
Check the consistency. If the smoothie seems too thick, add more water, and blend for a few more seconds. Pour into glasses and enjoy immediately!
Don't Miss This

5 Tips for Buying the Freshest Ingredients
Five tips to help you find and buy the freshest ingredients on a regular basis.
More from HealWithFood.org
Book You May Like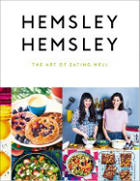 The Hemsley sisters' debut cookbook,
The Art of Eating Well
, has already taken the UK by storm, and the US edition of the book is rapidly gaining fans in North America, too. Clocking in at over 300 pages, this inspiring cookbook created by two of London's coolest young advocates of healthy eating proves that
you don't have to give up the flavor to give up grains, gluten and refined sugar
. Complete with stunning photographs,
The Art of Eating Well
is a must-have for anyone who needs a little inspiration to get started on his or her journey to better health! To learn more or order a copy of this terrific book, click
here
(

if you live in the US) or
here
(

if you live in the UK)