Manuka Honey: A Remedy for Eczema and Staph Infections?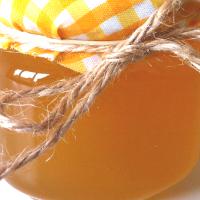 Throughout history, folk healers have used honey to treat everything from cuts and wounds to eczema rashes and Staph infections. In the recent past, many of honey's purported health benefits have been validated by scientific studies. Manuka honey, in particular, has received much attention in scientific circles. Made by bees from the nectar of the New Zealand tea tree (Leptospermum scoparium), this strong-flavored honey has been shown to possess exceptionally strong anti-bacterial and healing properties.
But can manuka honey, or any other healing honey in that matter, help cure or alleviate symptoms associated with eczema or atopic dermatitis? Let's take a look at the current evidence:
The Link Between Eczema, Staph Infections, and Honey
Skin colonization with Staphylococcus aureus (Staph A) bacteria is common in patients with atopic eczema, with over 90% of patients having Staph living on their skin. Some strains of Staph A. secrete toxins that have been shown to worsen symptoms in eczema sufferers.
Many types of honeys have been shown to effectively kill Staph A, with manuka honey showing the strongest anti-bacterial effects against Staph A. Other honeys with exceptionally strong Staph-killing properties include Scottish heather honey, Australian eucalyptus honey, Yorkshire honey, New Zealand beech honey, and chestnut honey.
Honey Mixture Helps Heal Eczema, Clinical Study Shows
A 2003 study investigated the effects of a mixture containing honey, olive oil, and beeswax in a 1:1:1 ratio on patients with atopic dermatitis (a type of eczema). Twenty-one patients with atopic dermatitis participated in this patient-blinded, partially controlled study, and eleven of them used topical corticosteroid creams before the trial.
The participants who had had no prior treatment applied a mixture of honey, olive oil, and beeswax to the affected areas on one side of the body, and Vaseline to the affected areas on the other side. This treatment was repeated three times a day during the two-week trial period. The eczema sufferers who were using steroid ointment prior to the trial applied a combination of a steroid cream and the honey mixture to one side of the body, and a Vaseline and steroid cream mixture to the other side. All patients were assessed for common eczema symptoms such as skin thickening, redness, scaling, oozing and itching.
Among the eczema patients who had not used steroid creams before the trial, 80% percent had a significant improvement using the honey mixture, and almost half of the patients who had used steroid ointment did not experience worsening symptoms when the steroid cream was replaced by ointment that contained three parts of the honey mixture and one part corticosteroids.
Cautions
Do not feed honey to babies and infants under 12 months old due to the risk of botulism poisoning. This is not a danger for older children or adults.
References:
1. Vollmert C and Behrendt H. (2005). Bactericidal activity of flucloxacillin against Staphylococcus aureus in primary keratinocyte cultures of lesional and unaffected skin of patients suffering from atopic dermatitis. Exp Dermatol., 14(3), 215-24.
2. Bunikowski R, Mielke ME, and Skarabis H (2000). Evidence for a disease-promoting effect of Staphylococcus aureus-derived exotoxins in atopic dermatitis. J Allergy Clin Immunol., 105(4), 814-9.
3. Elvira Mavric, Silvia Wittmann, Gerold Barth, and Thomas Henle (2008). Identification and quantification of methylglyoxal as the dominant antibacterial constituent of Manuka (Leptospermum scoparium) honeys from New Zealand. Molecular Nutrition & Food Research, 52(4), 483-489.
4. Christopher J. Adams, Merilyn Manley-Harrisa, and Peter C. Molan (2009). The origin of methylglyoxal in New Zealand manuka (Leptospermum scoparium) honey. Carbohydrate Research, 344(8), 1050-1053.
5. Sulaiman Alnaimat, Milton Wainwright, and Khalid Al'Abri (2012). Antibacterial potential of honey from different origins: a comparison with manuka honey. Journal of Microbiology, Biotechnology and Food Sciences, 1 (5) 1328-1338.
6. Leon-Ruiz V, Gonzalez-Porto AV, Al-Habsi N, Vera S, San Andres MP, and Jauregi P (2013). Antioxidant, antibacterial and ACE-inhibitory activity of four monofloral honeys in relation to their chemical composition. Food Funct, Sep 20 (Epub ahead of print).
7. Noori S. Al-Waili (2003). Topical application of natural honey, beeswax and olive oil mixture for atopic dermatitis or psoriasis: partially controlled, single-blinded study. Complementary Therapies in Medicine, 11(4), 226-234.
* * *