Blendtec vs Vacuum Blender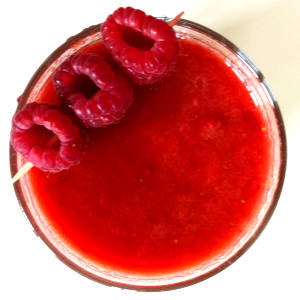 Vacuum blenders are the talk of the town among smoothie aficionados, but how do these high-tech blenders compare against Blendtec's regular high-speed blenders? Let's find out.
Pros of Getting a Vacuum Blender
Vacuum blenders such as the Tribest Dynapro and the Kuvings SV-500-S have been designed to remove oxygen from the blending jar or cup before you start blending. Because of the lack of oxygen in the blending container, vacuum blenders have several advantages over traditional blenders that don't use vacuum technology:
Nutrient-dense smoothies: Some nutrients, such as vitamins C and E, are relatively easily lost when exposed to air. Vacuum blenders are thought to reduce nutrient loss by limiting exposure to air.
Better texture: Homemade smoothies, especially if they contain a lot of green leafy vegetables, can turn out quite frothy when created in a regular high-speed blender. Vacuum blenders, by contrast, produce light, smooth textures without creating much foam.
Less separation: If you let a smoothie made in a regular Blendtec blender rest for a while before drinking it, the lighter components may begin to float on top, while the water settles toward the bottom of the glass. Vacuum blenders are generally better at emulsifying ingredients, which means you should notice less separation of water from the lighter components.
Vibrant colors and fresh taste: Making and storing smoothies in a vacuum helps protect their vibrant colors and fresh taste. By contrast, when you use a traditional Blendtec to blend smoothies that contain fast-oxidizing ingredients such as apples, avocados or bananas, your drinks may rapidly lose their vibrant colors and turn brownish.
Other features: Some vacuum blenders also boast additional features that may attract health- and eco-conscious consumers. For example, Tribest Life sells a vacuum blender with a glass pitcher, which may be a good option for those who don't like plastic (Blendtec's high-speed blenders are too powerful to have plastic pitchers which could shatter during high-speed blending).
Pros of Getting a Blendtec Blender
There are a lot of good reasons why you might want to get a vacuum blender, but there are also many reasons why you might want to go for a regular, non-vacuum Blendtec blender. Here are some advantages regular Blendtec blenders have over your average vacuum blender:
Versatility: Blendtec blenders are known for their ultra high-speed motors, patented jar design and specially designed blades which enable these kitchen workhorses to purée everything from ice cubes to fibrous vegetables. Blendtec's high-speed blenders can even make nut butters – though, if you want to make nut butters on a regular basis you might want to get their nut butter attachment which makes the job even easier.
Fast blending: High-speed Blendtec blenders are among the fastest blenders available on the market. What's more, when you use a non-vacuum Blendtec blender, no time will be "wasted" pumping air out of the blending pitcher. By contrast, some vacuum blenders take more than a minute to suck the air out of the blending container.
Made in the USA: Based in Utah, Blendtec prides itself in its US-manufactured products. The company believes American manufacturing can drive economic growth for the country, and they want to be part of that. Plus, they believe they can provide the highest-quality blenders available by completing as many processes in-house as possible.
Generous warranties: Blendtec stands behind its products, and its blenders typically come with generous warranties. That said, many of the top-rated vacuum blenders also come with pretty good warranties.
More flexibility: When making a smoothie in a regular, non-vacuum Blendtec blender such as Blendtec's hugely popular Total Blender Classic, you can pause the blending process anytime and add ingredients if you realize your recipe needs adjusting. When using a vacuum blender, you cannot just stop and open the lid, or you will lose the vacuum.