Recipe
Asthma-Fighting Banana and Apple Smoothie
2 servings
One study found that children who consumed apple juice daily were half as likely to suffer from wheezing as those who drank it less than once a month. Bananas were found to exert a similar, albeit a weaker, benefit.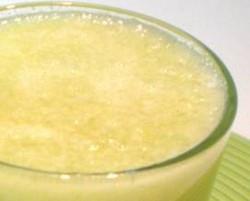 Ingredients
1 frozen banana, peeled and chopped
1 cup apple juice
Directions
Combine banana and apple juice in a blender or food processor. Process until smooth.
Pour into glasses and serve with non-plastic straws which are good both for you and the environment.