Apple Cider Vinegar (ACV): Good for Psoriasis Sufferers?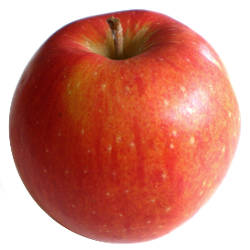 Talk to your doctor or a certified nutritionist before taking any home remedies for your psoriasis, especially if you are pregnant or breastfeeding, or are taking any medications.
Vinegar – particularly raw, organic apple cider vinegar – has a long history as a natural remedy. In 400 B.C., Hippocrates, the "Father of Medicine", supposedly used raw, organic vinegar to treat everything from skin rashes to ear infections. Today, unfiltered apple cider vinegar, or ACV, pops up in almost every book covering natural or folk remedies for common ailments, and there are even books dedicated to exploring the healing properties of this extraordinary elixir! In many of these books, apple cider vinegar is listed as a natural remedy for psoriasis. Britt Brandon's Apple Cider Vinegar For Health, for example, suggests that apple cider vinegar may be good for psoriasis sufferers because it contains vitamin C and other antioxidants, as well as enzymes that help improve blood quality.
Recommended Dosage
No specific doses are supported by reliable studies, but in general 2 teaspoons of apple cider vinegar have been taken in 1 cup of water three times daily, according to the second edition of Natural Standard Herb & Supplement Guide.
Some people also apply diluted apple cider vinegar directly on the skin, but the Natural Standard Herb & Supplement Guide states that not enough is known about the safety of using apple cider vinegar as a topical treatment for psoriasis.
Does ACV Really Work?
Now, as for the efficacy of taking diluted apple cider vinegar orally for psoriasis, there have been no well-designed clinical trials evaluating the anti-psoriatic effects of apple cider vinegar in people to date. However, there are tons of anecdotal reports suggesting that the apple cider vinegar treatment does work, at least for some people.
So, if you suffer from psoriasis and there is no specific reason why you should avoid apple cider vinegar, why not give it a try? As with any food remedy, you can always abandon if it does not work for you.
Raw, organic apple cider vinegar is available at grocery stores, but you can also buy it online. If you like to shop on Amazon, try Bragg's raw apple cider vinegar which is unfiltered, unpasteurized, and made from organically grown apples.
Last update: August 2017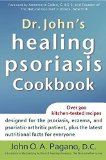 BOOK YOU MAY LIKE
Dr. John Pagano has gained international fame with his groundbreaking book,
Healing Psoriasis
(available
here
), in which he outlines his all-natural, drug-free treatment regimen designed for people with psoriasis.
Dr. John's Healing Psoriasis Cookbook
is the indispensable companion book to Healing Psoriasis. This nearly 600-page guide and cookbook provides over 300 recipes crafted specifically for people suffering from psoriasis, psoriatic arthritis or eczema, plus plenty of general nutritional information and advice. To learn more about this extraordinary cook, or to order your copy through Amazon,
click here
.