Quest for the Best Juicer for Spinach and Kale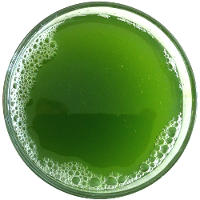 Are you looking for a juicer, electric or manual, that can extract juice from less juicy vegetables such as spinach, kale and parsley? Here, we review three juicers that are ideal for spinach, kale, parsley and other similar vegetables, and that have received rave reviews from Amazon customers, both in the US and UK. One of the juicers reviewed below is manual, while the other two use masticating or slow cold press technology. Although they generally carry a higher price tag than centrifugal juicers, masticating juicers are preferred by many health-conscious people as they do not cause unnecessary heat during the juicing process and do not therefore destroy the delicate nutrients and enzymes that are naturally present in fresh foods. In addition, masticating juicers, which crush and squeeze fruit and vegetables, are much more efficient at getting the juice out leafy greens – such as kale, spinach, and parsley – than centrifugal juicers which produce juice by grinding the food. In many cases, you can get about twice the amount of juice out of green leafy vegetables, such as spinach and kale, by switching to a high-quality masticating juicer (in case of hard vegetables, such as carrots, the difference in yield is usually less dramatic).
Disclosure: This page contains "affiliate links", meaning that if you purchase a product using those links, the author of this article will receive a small commission (without any extra cost on your part).
Picture / Price
Description

The Bestseller:

Omega J8006 Nutrition Center


Its powerful motor, robust design, high juice yield, reasonable price, and excellent user rating have made the Omega J8006 Nutrition Center an Amazon bestseller in the Masticating Juicers category. This dual-stage masticating juicer is designed to extract the maximum amount of juice from fruits, vegetables and leafy greens and herbs such as spinach, kale and parsley. In addition, this Omega juicer can process nuts into nut butters, make baby food, grind coffee, whip up soy milk, make spaghetti and pasted, and mince herbs and garlic!

Buy it through Amazon.com
Buy it through Amazon.co.uk

The High End Juice Extractor:

Kuvings Big Mouth Juicer

If you love fruit juices and green juices but are always short on time, you may want to consider getting Kuvings' masticating juicer. Thanks to its extra wide mouth, you can feed it with heaps of kale or spinach all at once, and even whole fruits such as small apples. This means less preparation (i.e. pre-cutting and chopping up the ingredients), and more time for you to spend outside of the kitchen. Kuvings' whole food juice extractor is available in silver, white and red.

Order it from Amazon.com
Order it from Amazon.co.uk

For Occasional Juicing:

Manual Wheatgrass Juicers

If you juice kale, spinach, parsley and other leafy greens only occasionally, you may want to get a manual wheatgrass juicer. They are significantly cheaper than masticating juicers, and they take up very little space. Miracle Exclusives' heavy-duty wheatgrass juicer is made from sturdy stainless steel and can be used to extract juice from not only wheatgrass but also spinach, kale, etc. Be aware, though, that manual wheatgrass juicers are not as efficient as masticating juicers, and it may be necessary to feed the pulp through the machine several times in order to get all the juice out of it.

See wheatgrass juicers
See wheatgrass juicers