Green Avocado Smoothie with Mache Lettuce
Makes 2 servings
Looking for an easy way to incorporate more avocados into your diet? Try a green smoothie. Avocados make a great base for green smoothies as they provide a creamy texture without an overbearing taste. In this smoothie, avocado pairs with mango and kiwifruit for a sweet, silky vegan smoothie that is sure to please. Nutrient-packed mache lettuce (also known as lamb's lettuce) and omega-3 rich flaxseed are added to the mix to further boost its nutritional value.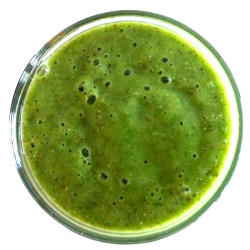 Ingredients
1 ⅔ cups non-dairy milk of your choice
1 small avocado
1 small mango
2 cups mache lettuce
1 Tbsp ground flaxseed
8 ice cubes
Water, as needed
Directions
Pour the non-dairy milk to a high-powered blender. Rinse, peel, pit and dice the remaining ingredients as needed, and add them to the blender in the order listed above.
Close the lid, and process in short bursts until the ice cubes have been thoroughly crushed. Continue to process until smooth, turning off the blender and pushing down on the ingredients with a spatula as needed.
Check the consistency. If the mixture is too thick to your liking, add water and blend for a few more seconds.
Don't Miss This

5 Tips for Buying the Freshest Ingredients
Five tips to help you find and buy the freshest ingredients on a regular basis.
More from HealWithFood.org
Book You May Like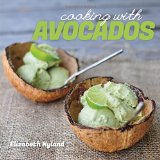 Cooking with Avocados: Delicious Gluten-Free Recipes for Every Meal
If you thought avocados are just for dips, think again. In
Cooking with Avocados
, recipe developer Elizabeth Nyland shows you how you can use this tropical "superfood" in everything from salads, smoothies and dips to ice pops, cakes and puddings. A must-have for all avocado lovers, this inspiring cookbook is available through

Amazon.com
,

Amazon.ca
and

Amazon.co.uk
.