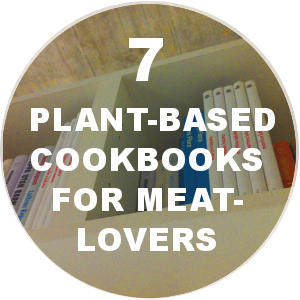 7 Vegan and Vegetarian Cookbooks for Meat-Lovers
Would you like to switch to a plant-based diet but think you might miss the meat too much? Below, we take a look at 7 great cookbooks that are loaded with bursting-with-flavor vegan and vegetarian recipes designed to appeal to vegetarians and meat-lovers alike. So what are you waiting for? Grab yourself a copy of your favorite book at Amazon, and get in the kitchen!
Note: Unless otherwise noted, the recipes in the vegan/vegetarian cookbooks listed below have not been designed to treat any specific condition or disease, and some of them may call for ingredients that do not support your health goals.